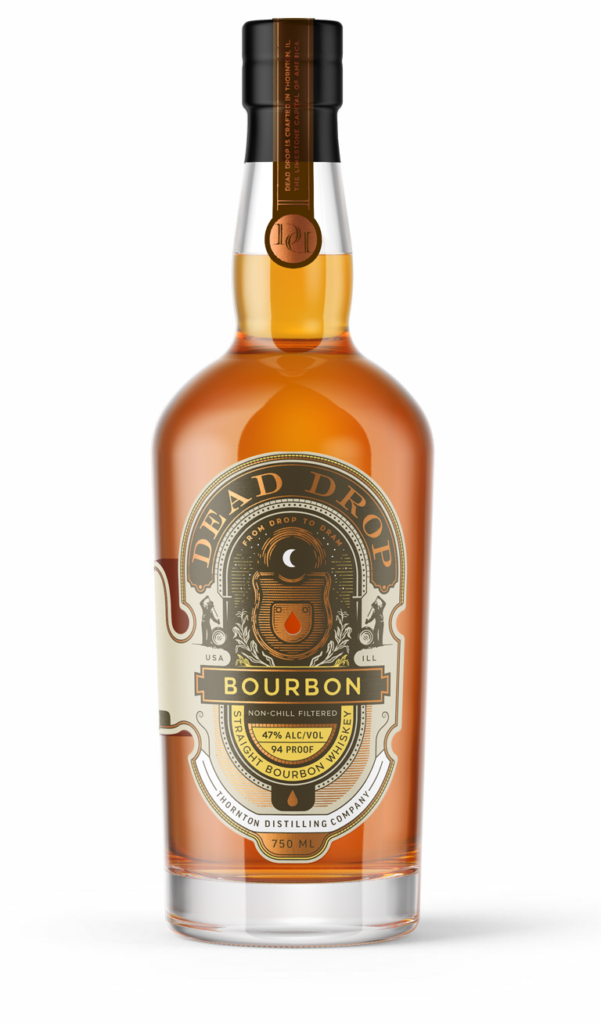 Dead Drop Straight Bourbon Whiskey
A complex blend of specially curated high-rye straight bourbon whiskies. We only select bourbons with a higher rye content for their unique complexity and subtle notes of fruit and baking spice. In order to ensure a consistent flavor and highlight each component in this meticulous blend, every barrel is hand selected and harvested by our Head Distiller and slowly proofed using the limestone-filtered water from our historic artesian well dating back to the 1830's.
47% abv / 94 proof
Tasting Notes:
Vanilla, overripe nectarines, woodsy rye spice and tart cherries on the nose. Rich flavors of caramelized oak, delicate stone fruit, toasted vanilla and a touch of spearmint at the end. Decadent yet immensely drinkable with a silky mouthfeel and a long pleasant finish.