THORNTON DISTILLING COMPANY
We believe in crafting unique spirits by hand. Starting with limestone-filtered water drawn from the building's original artesian well, our spirits are created with painstaking attention to detail, each with as much a story to tell as the building itself.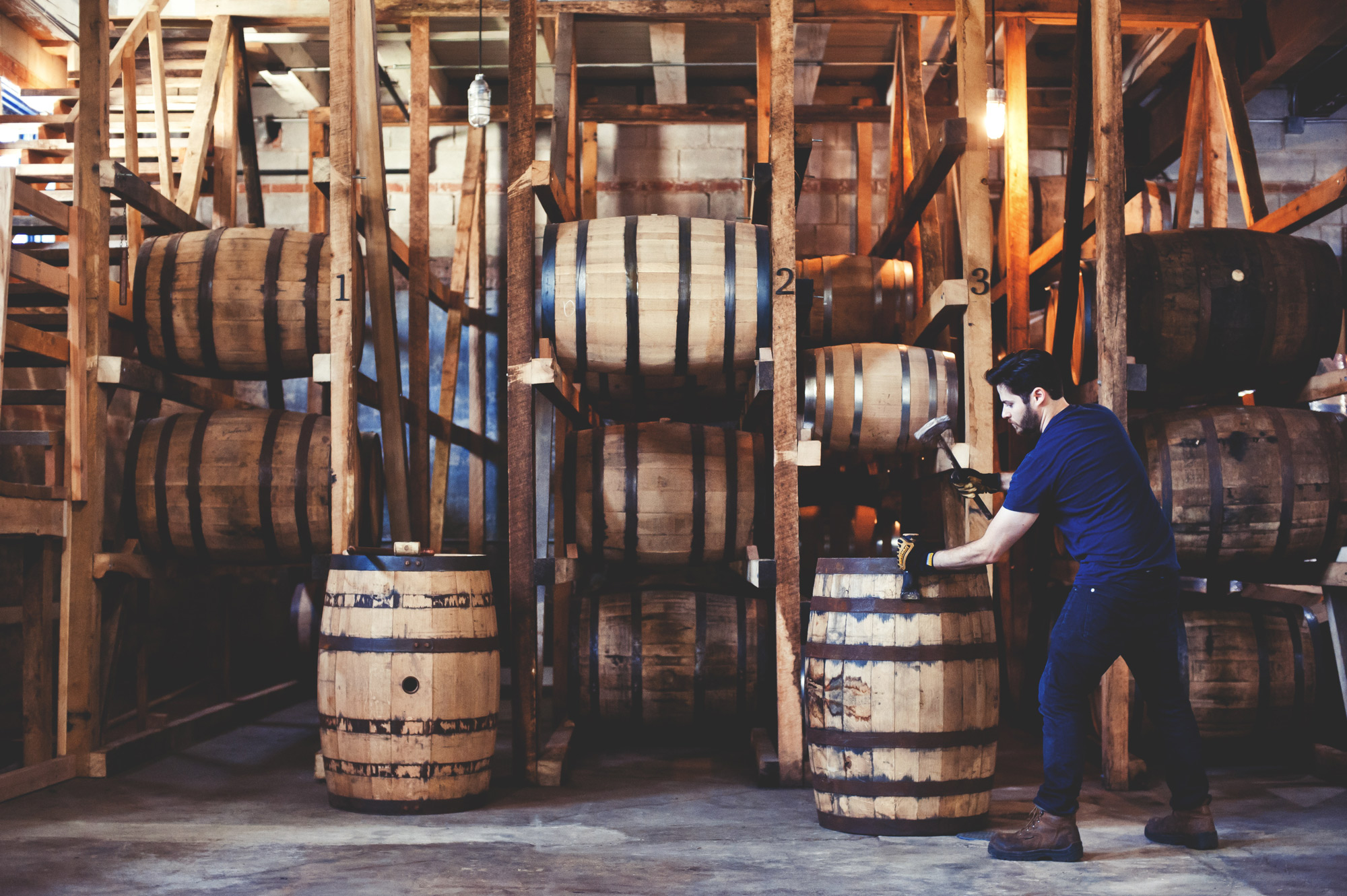 PICKING UP FROM WHERE OUR PREDECESSORS LEFT OFF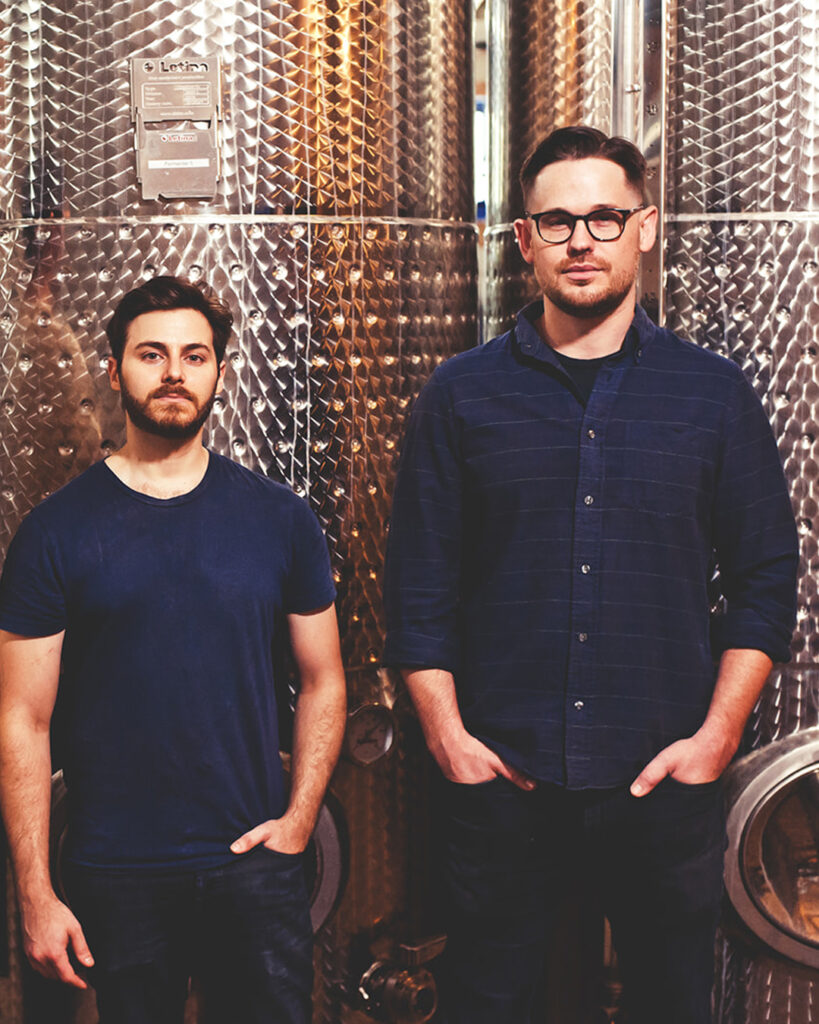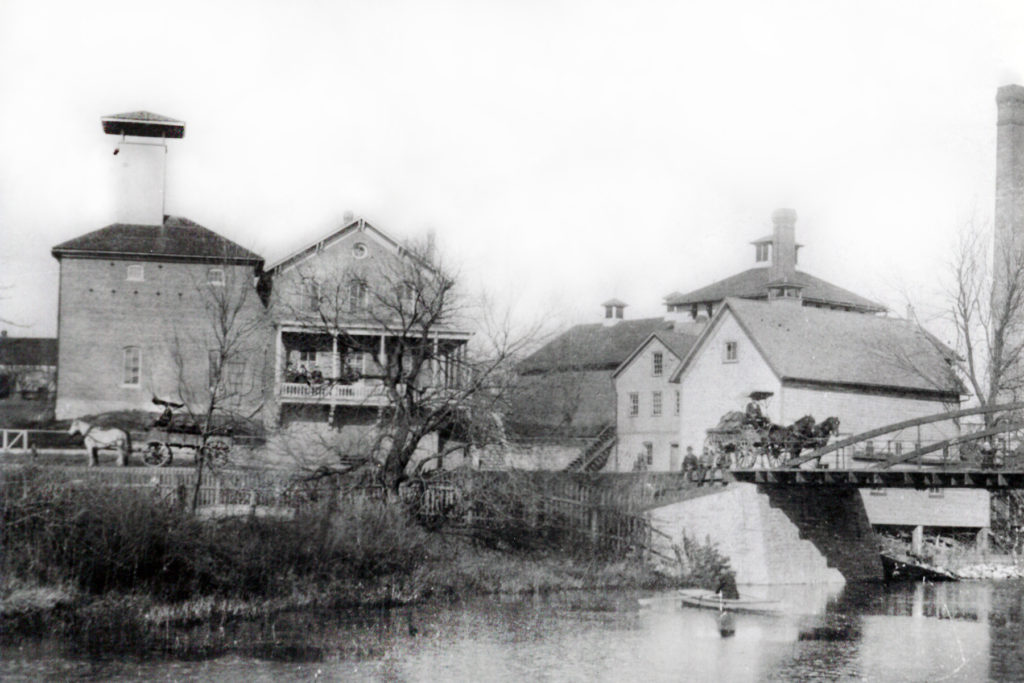 In 2014, as the oldest standing brewery in Illinois sat in a blighted state of disrepair, two craft distillers (founders Andrew Howell & Jake Weiss) happened upon its colorful history and discovered the historic limestone-filtered artesian well still flowed. The partners soon invited their good friend, Ari Klafter to join them in Thornton, IL.
At the time, Ari was Assistant Distiller at renowned New England rum distillery, Privateer. Ari had previously graduated with a Master's degree in Brewing & Distilling Science from the top distilling program in the world at Heriot-Watt University, Edinburgh Scotland. In Scotland, Ari focused on single malt whiskey production, so when he had an opportunity to start laying down whiskey barrels in Thornton he took the copper helm.
A "Dead Drop" is a bygone prohibition-era bootlegging term. Often times barrels of whiskey would be left at a secret location for pick-up at a later date when the coast is clear. Because of our building's colorful colorful history and long tradition of malt fermentation, we are picking up from where our predecessors left off. And thus Dead Drop Spirits was born.
This shared sense of history and tradition informs our process and our direction. We practice traditional distilling methods, utilizing the best ingredients possible, and never take shortcuts or compromise quality.
To that end, our flagship single malt whiskey will not be ready until 2023. In the interim, we produce the finest whiskey, gin, rum, and small-batch distillates we can. We also plan to release spirits sourced from some of our favorite distilleries across the globe, artfully finished and further matured on our production floor in Thornton, Illinois.
After 4 long years of meticulous building restoration and a few more years of initial spirit production and maturation, Dead Drop Spirits was finally ready and on December 5, 2019, Thornton Distilling Company celebrated its grand opening on the anniversary of Repeal Day, roughly 100 years after Al Capone seized control of the historic Thornton property.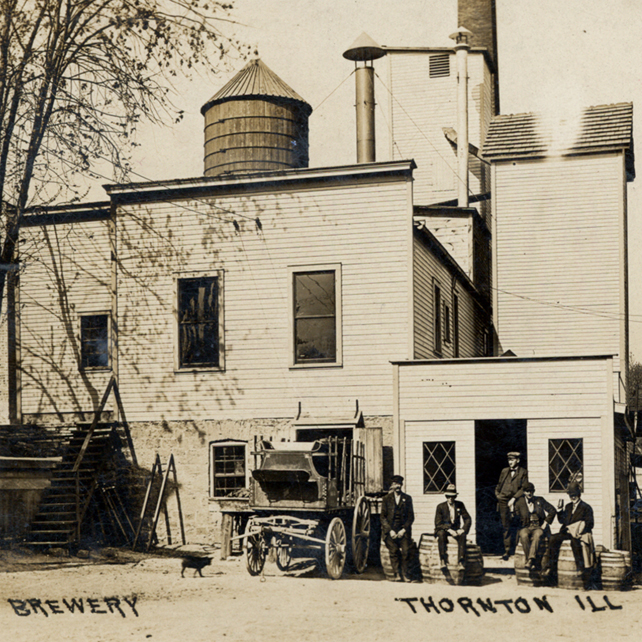 HISTORY SET IN STONE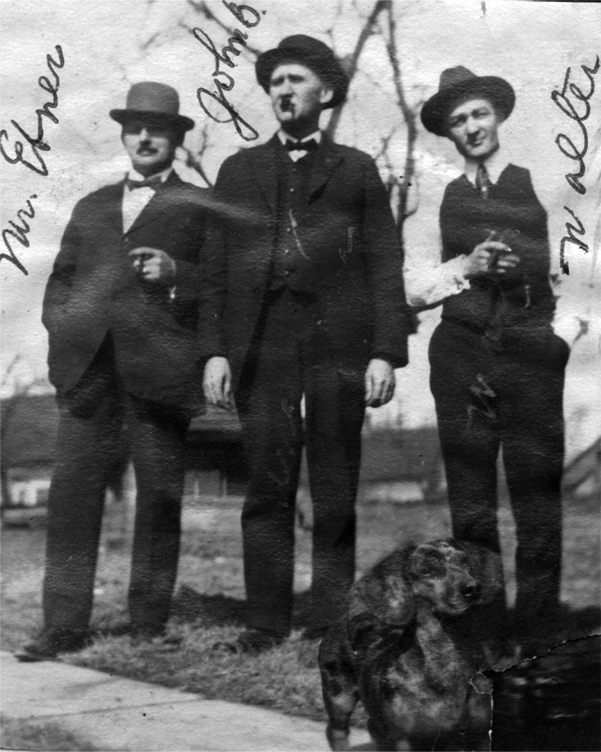 The colorful history of Thornton Distilling Company, the oldest standing brewery in Illinois, can be traced back to 1857 when the brick and limestone brewery and grain tower was built by the John S. Bielfeldt Brewing Company on the west bank of Thorn Creek in the small village of Thornton, Illinois. The artesian well already was on the property where a log cabin brewery had opened in 1836.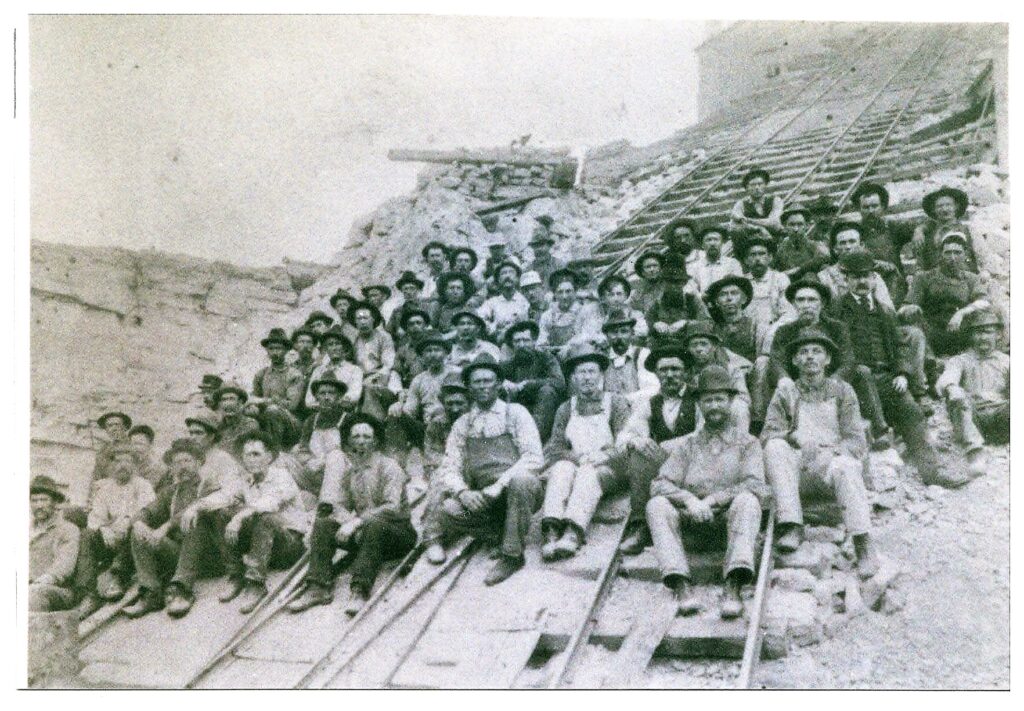 Just down the street from the brewery was the beginning of a large rock quarry which today is the largest limestone quarry in the western hemisphere. John S, Bielfeldt would go-on to quench the insatiable thirst of the multitude of workers and quarriers that mined the land and laid the foundation for what is today the great city of Chicago. Our historic artesian well was tapped into a 1500 ft deep underground aquifer that originates from Lake Superior. The minerality of the limestone-filtered water provides a desirable effect on the production of fine spirits both then and now.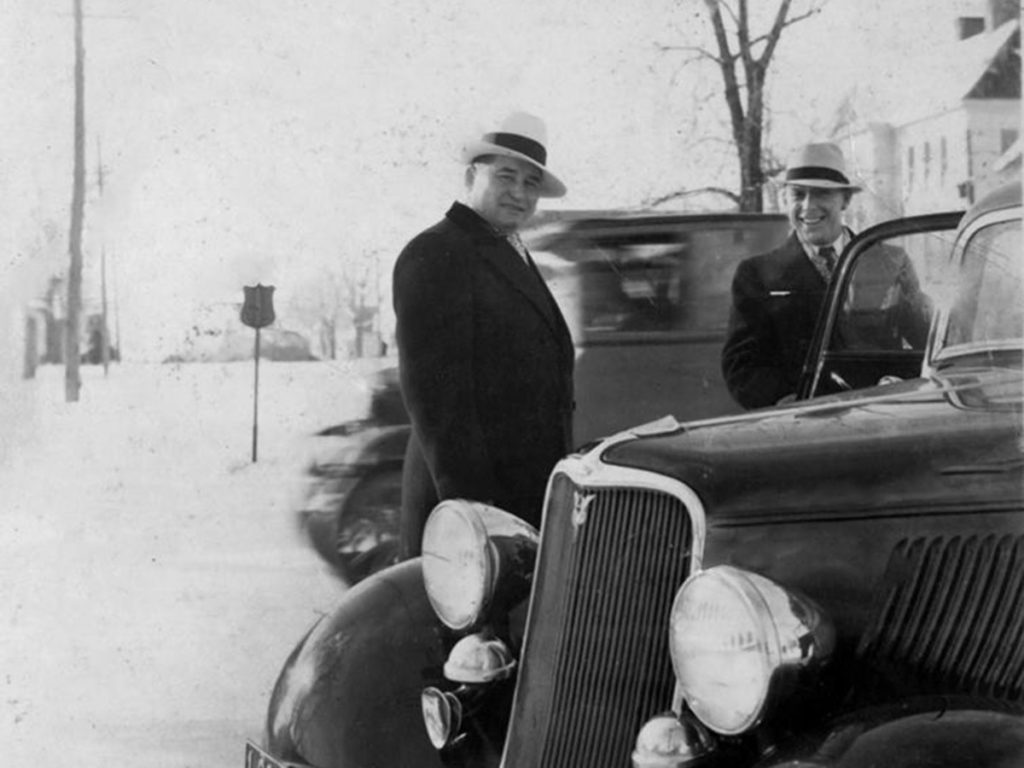 At the onset of Prohibition, the Bielfeldt Brewing Company was sold to Carl Ebner. Ebner bottled "soda-pop" but also continued to secretly produce beer. Soon, federal agents raided the brewery with axes, smashed the vats, and thousands of gallons of beer were poured into Thorn Creek. The brewery fell under the control of Al Capone and his henchman, Joe Saltis who supplied Chicago speakeasies far and wide. Eventually, Capone and Saltis were named on the first "Public Enemies List" released by the Chicago Crime Commission.
From creation to restoration, Thornton Distilling Company has a rich history. Check out our timeline as we continue to add photos and memorabilia.
THE PROCESS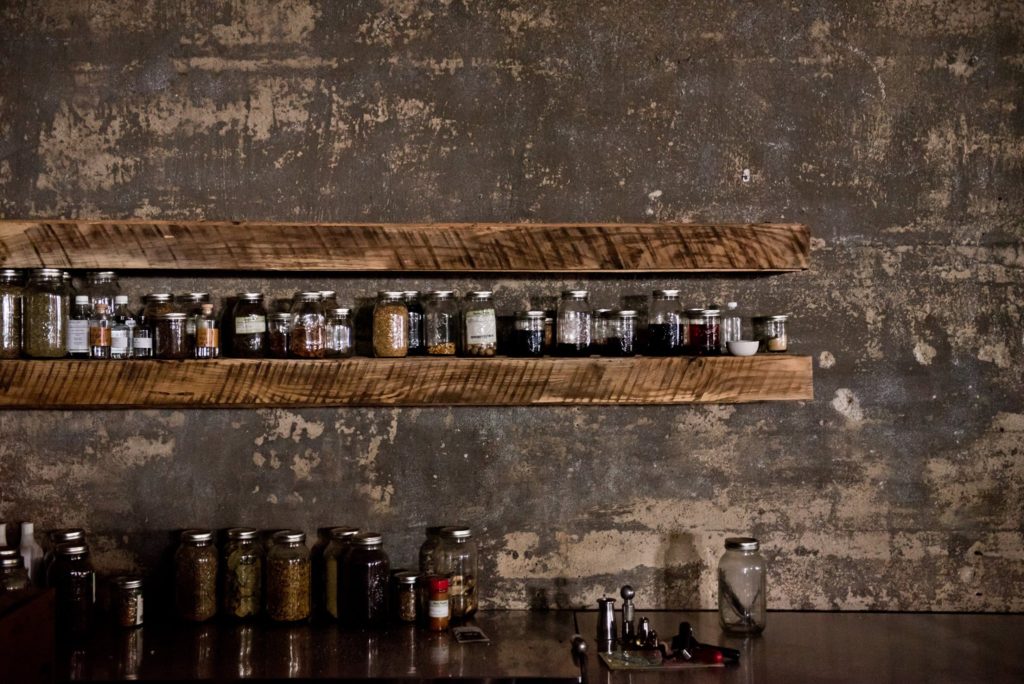 Local, Handcrafted, Small Batch
Great spirits start with great ingredients and we try to purchase ours locally as much as possible. We source the grain for our American Single Malt Whiskey five minutes down the road from the distillery and purchase the pecan wood for our Dead Drop Pecan Whiskey from the last remaining pecan farm in Illinois.

Our American single malt whiskey is mashed, fermented, distilled, and matured in our historic distillery, joining over 160 years of beverage alcohol production heritage in the building.
The Artesian Well
The artesian well, existing since the 1830s, taps into a limestone-filtered 1500 ft deep underground aquifer feed from Lake Superior. Iron is filtered out of the water as it flows over the rock and becomes a unique, pleasant-tasting, mineral water ideal for distilling whiskey. This rare pristine water is key to every spirit we produce, which is why you'll find the water drop icon front and center on every bottle.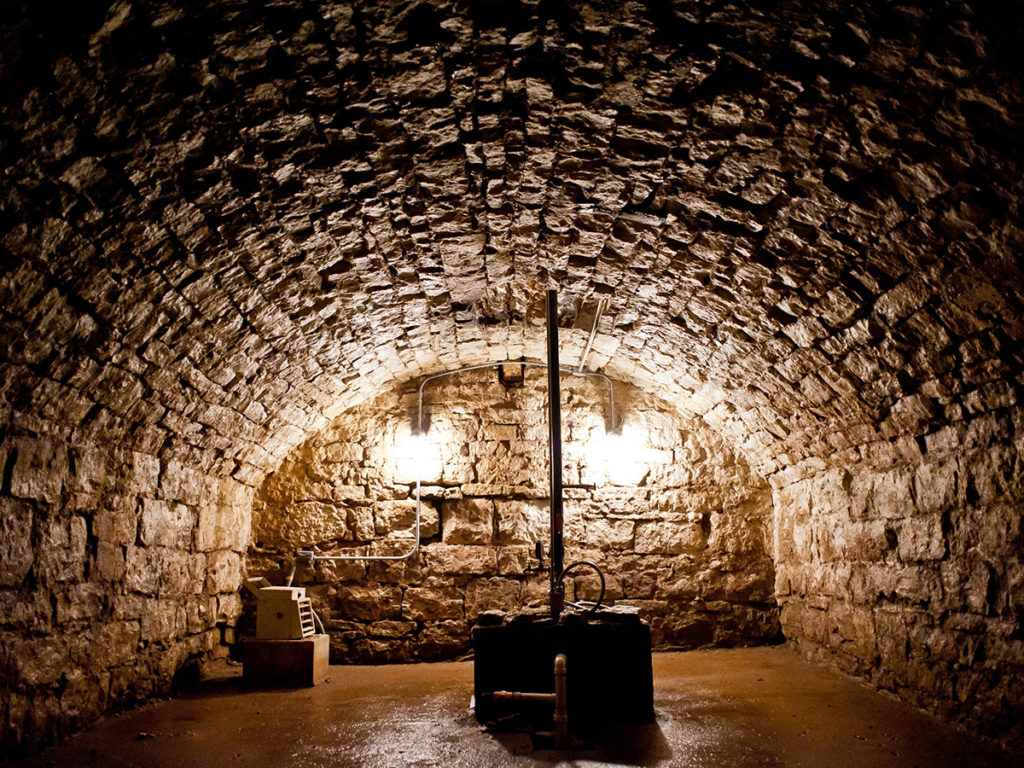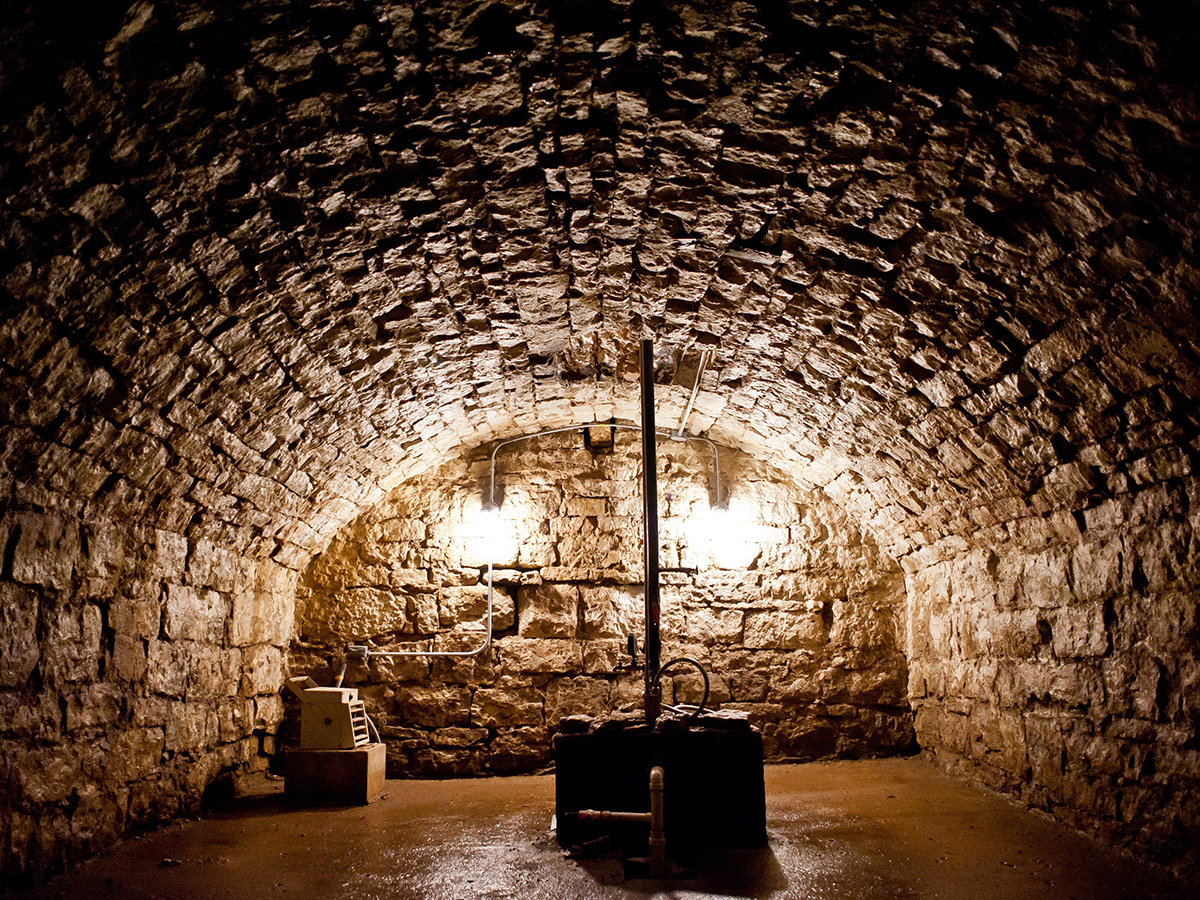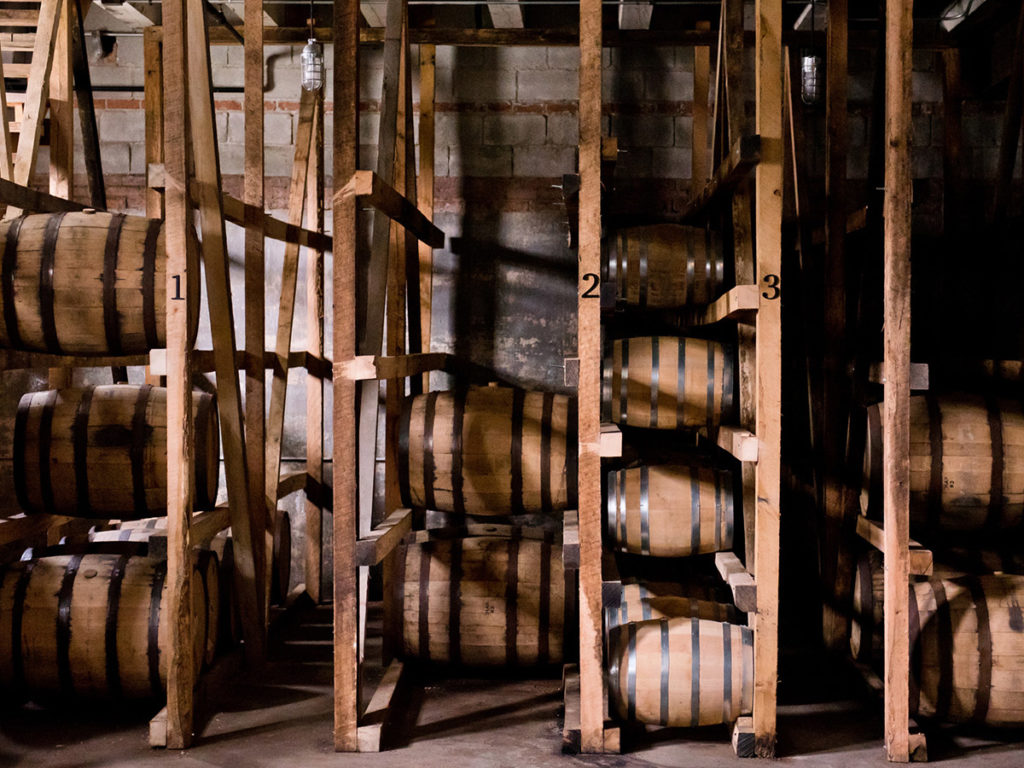 It's in the barrels
We believe that complex whiskey requires a diverse selection of barrels. That's why we use a mix of barrels from the country's best cooperages and best bourbon distilleries. Most of our barrels are created to our specifications using a unique mixture of different char levels and toasting regimens. When deemed ready, our Head Distiller blends barrels by hand to compliment their best characters and create an exceptionally well-rounded single malt whiskey.