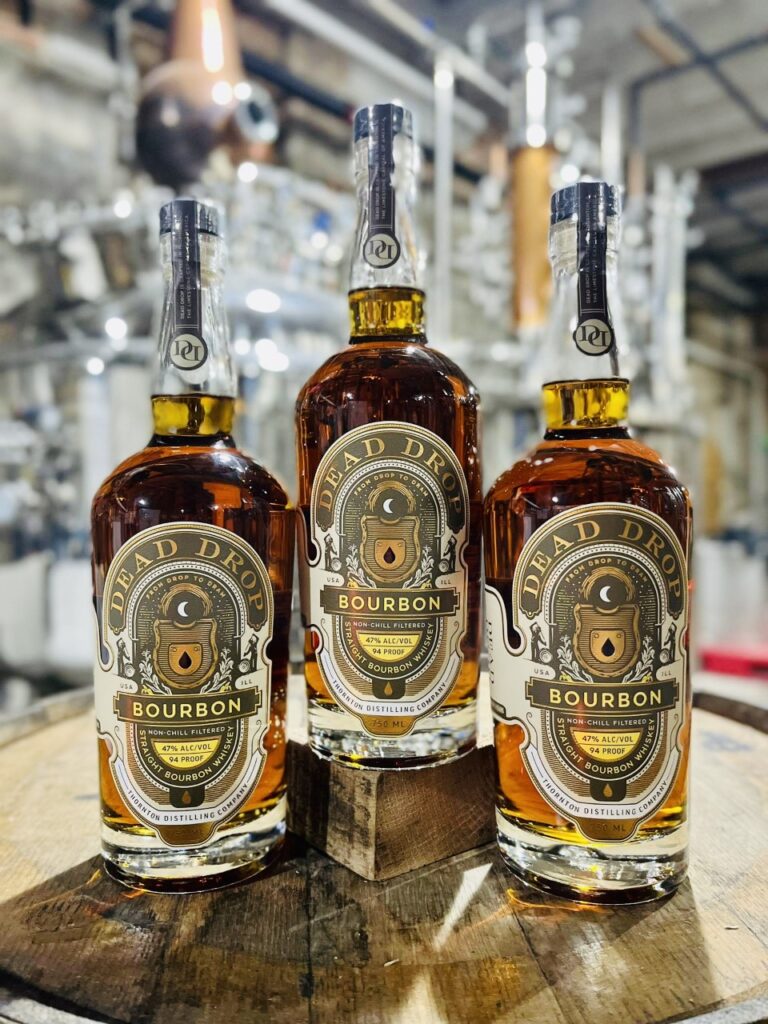 Limited Edition Dead Drop bourbon just dropped. We'd like to thank you for your patience and to introduce you to an inquisitive blend of two different styles of straight bourbon whiskies. Featuring two barrels of our very own Dead Drop wheated bourbon that we distilled and laid down right as we broke ground on the distillery, and one barrel of a six-year high rye bourbon specially selected from MGP, this whiskey showcases the harmonious union of four-grain varieties.
While both straight bourbons incorporate corn and malted barley, the wheated bourbon's high malted white wheat content contributes a soft breadiness as well as delicate dark fruit and honey flavors. By contrast, the rye from the Indiana bourbon came across confidently when we selected the barrel, leaving a lasting impression of rich caramel, freshly grated nutmeg, and allspice.
Married together to create Dead Drop Straight Bourbon Whiskey, these exquisite whiskeys reveal Tahitian vanilla, overripe nectarines, and candied ginger on the nose, with rich layered flavors of stonefruit, raw honey, and aged Barbados rum, before giving way to a long, silky finish filled with dark cherries.
This is a limited edition release. Ordering online in advance is recommended. Limit 6 bottles per customer.
TDC Wheated Bourbon: 58% Corn, 26% Malted White Wheat, 16% Malted Barley
Must be 21+ w/vaild ID. Please drink responsibly.