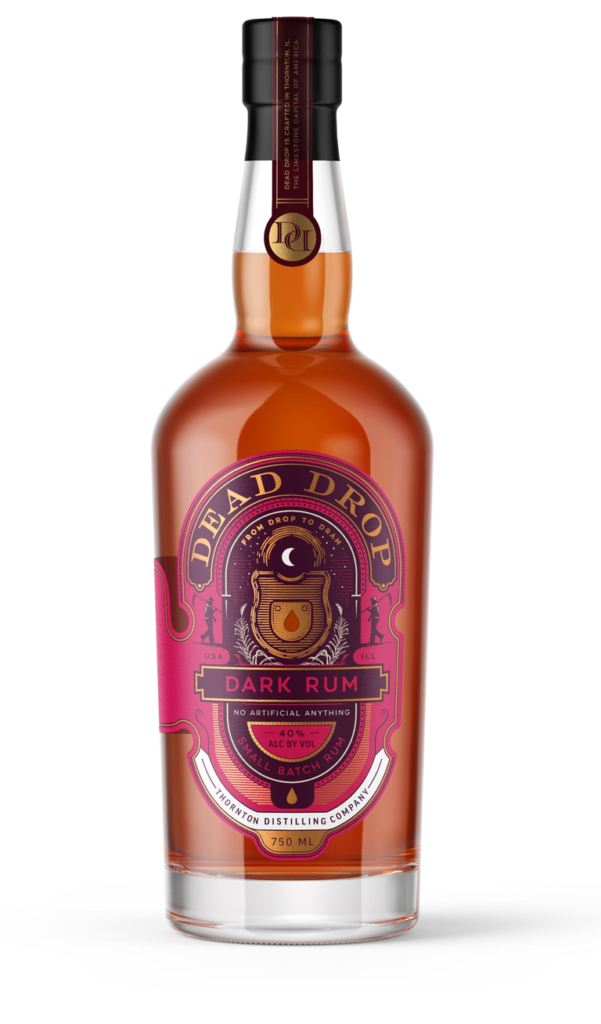 Dead Drop Dark Rum
We strove to create a dark rum that is as honest as it is delicious — all-natural, unsweetened, and getting its color naturally from the barrel only. We mash molasses and cane sugar together and ferment our rum with a proprietary blend of yeasts. It is then carefully distilled using our copper stills and matured in new low-char American oak barrels for over two years.
40% abv / 80 proof
Kosher for Passover.
Tasting Notes:
Delicate molasses aromas appear on the nose, followed by allspice, cinnamon and vanilla. Very floral, with lush caramel notes from the oak. On the palate, rich sugarcane comes together with honey flavors and ends with a long, ginger-like spicy finish.