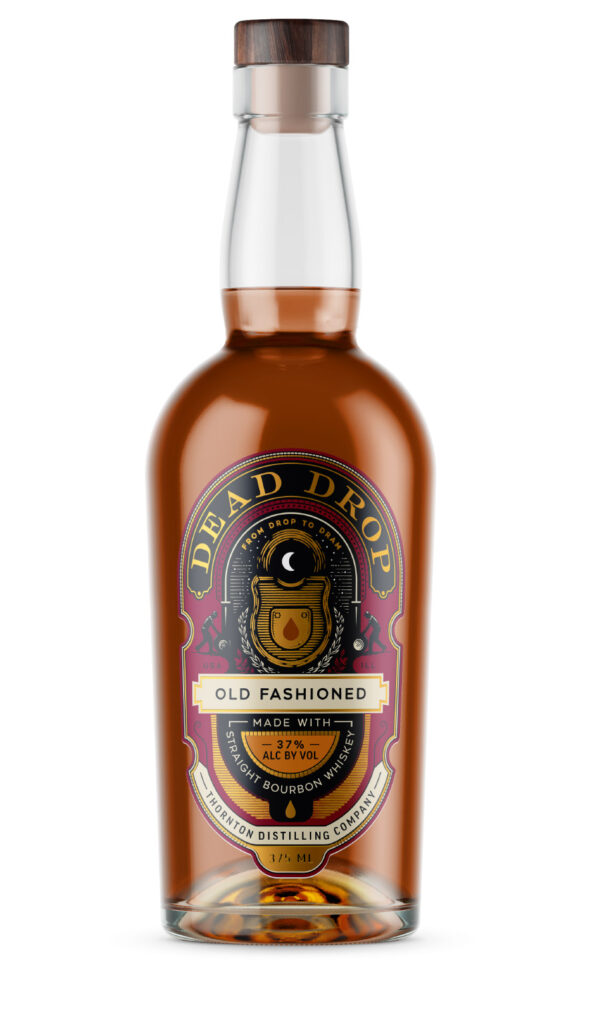 Dead Drop Old Fashioned
Hand crafted in collaboration with Eden Laurin, operating partner of acclaimed Chicago speakeasy, The Violet Hour. The Dead Drop Old Fashioned brings together traditional straight bourbon whiskey, rich demerara sugar and aromatic bitters to create a delicious, no hassle Old Fashioned cocktail. Made with premium Madagascar and Tahitian vanilla beans, wild cherry bark, bitter orange peel, Saigon cinnamon, fresh ginger and other carefully selected herbs and spices. Just pour over ice and serve.
37% abv / 74 proof
Tasting Notes:
Vanilla, clove and rich bourbon notes on the nose. Toffee and baking spice come together with blood orange. Aromatic bitters and hint of spearmint in the finish. All the complexity and balance you could want in an old fashioned.