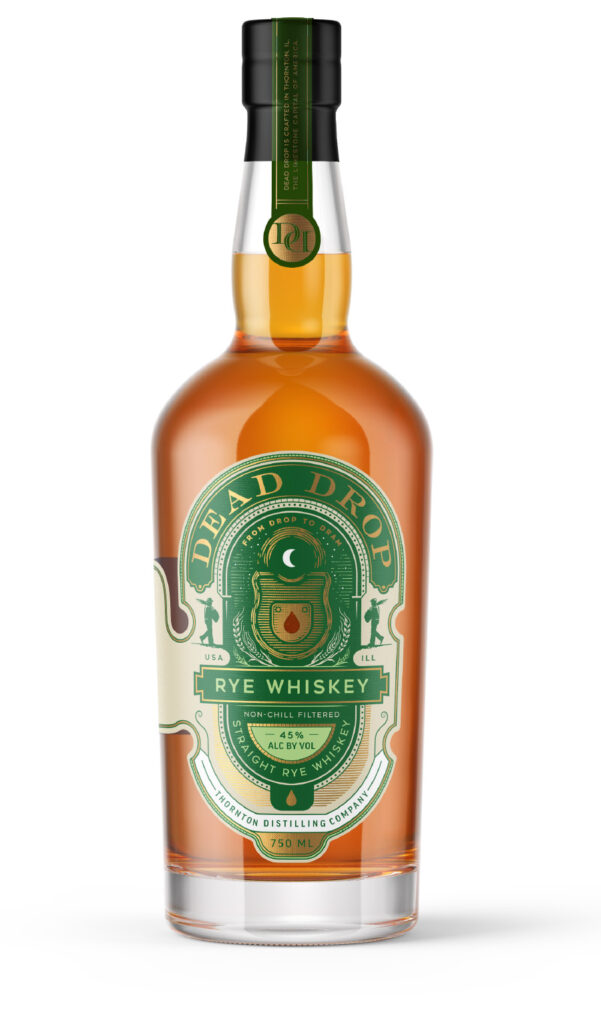 Dead Drop Rye Whiskey
Mashed, distilled, matured and bottled right here at our distillery in Thornton, this rye whiskey is patiently aged for a minimum of two years. Finally, barrels are pulled at peak maturity and proofed using the limestone-filtered water from our historic artesian well dating back to the mid 1800's.
Our straight rye tastes wonderful neat, on the rocks or in a Manhattan.
45% abv / 90 proof
TASTING NOTES
Pours a gorgeous auburn color. Spicy, resinous and extremely balanced on the nose with hints of spruce, maple syrup and clove. On the palate, toasty charred white oak contrasts with rich caramel, baking spices, baked apricots and cocoa emerging late in the sip. The finish on this beautiful whiskey is long, complex and contemplative.