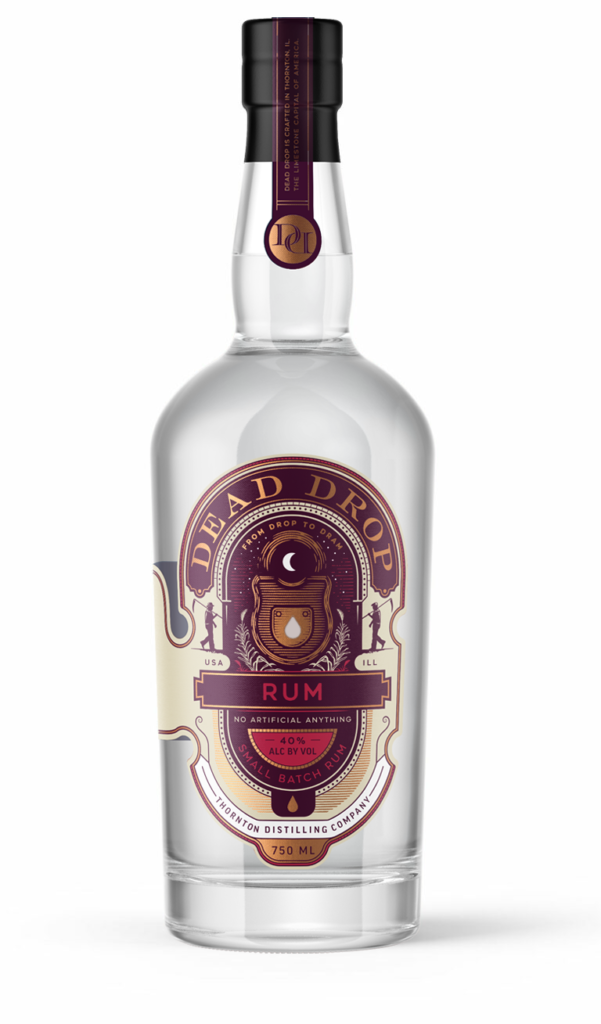 Dead Drop Silver Rum
We strive to create products that are as delicious as they are authentic, natural and handmade. Dead Drop's silver rum is made from premium brown sugar, distilled in small batches on our unique pair of copper stills, and created using only limestone-filtered artesian well water. After distillation, it is rested in stainless steel tanks and proofed down in steps, allowing it to delicately develop flavor and become more full-bodied.
40% abv / 80 proof
Tasting Notes:  
Tropical, lush and inviting on the nose. Upon first sip, an astonishingly rich and creamy spirit emerges with floral notes and hints of tangerine, pear and clover honey, finally exiting with a smooth, pleasant finish.